About our mechanical engineering office
The development and construction of machines for special requirements and thus the creative solution of technical problems, is our great strength and thus the basis of all products. But our work is not done with a good plan alone – thanks to our unique network of outstanding companies, we as your mechanical engineering office are able to offer all production technologies and assume full responsibility for the services of our partners.
Handover and commissioning of the machines are carried out exclusively by MBU technicians, who also take care of documentation, operating instructions and CE certifications, so that you as a customer can get by with a single comprehensively competent contact person from planning to the finished product. We are looking forward to receiving your enquiry.
2021
Change of the company name to MBU Sondermaschinenbau GmbH.
MBU is now solely owned by the Angerer family
2011
MBU receives the award for innovative machines for the construction industry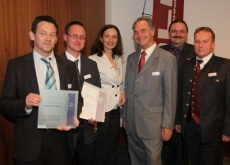 2009
MBU receives the largest order since the company was founded:
delivery of the concreting system incl. track support system for ARGE- Transtec Gotthard.
2007
Member of TechnoGate Tirol, a technology cluster in the field of mechanical engineering and plastics technology
2006
Switch to 3D – SolidWorks
2005
Andreas Angerer becomes the new Managing Director. Relocation to Eugendorf, only a few kilometres from the city of Salzburg.
1989
Company founded in Salzburg, based in the TechnoZ Salzburg.
Managing Director Dipl.-Ing. Dietrich Ranner.